Modern Walnut Floating Nightstand w/ Metal Hinge Drawer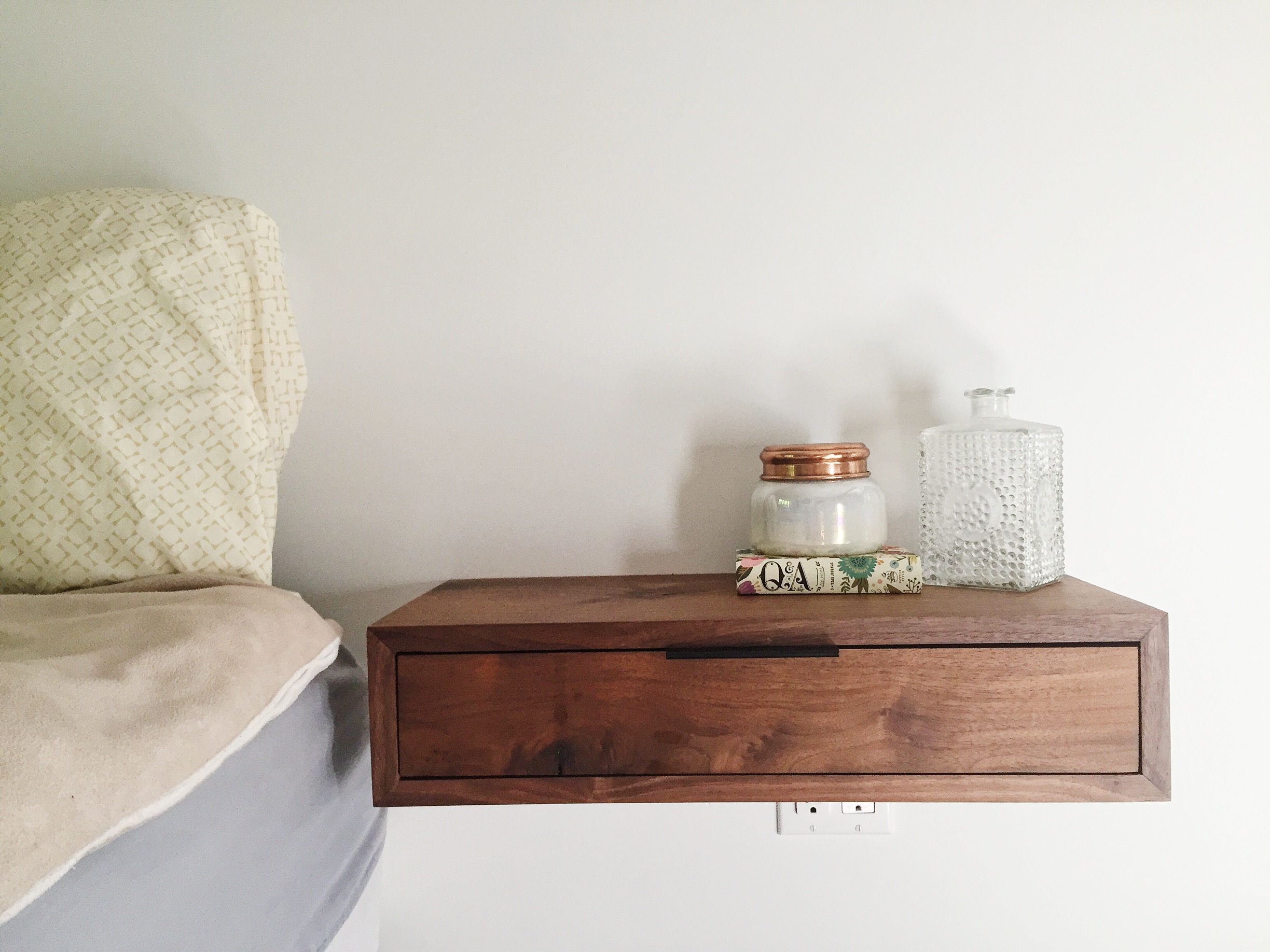 Modern Walnut Floating Nightstand w/ Metal Hinge Drawer
This collection is our exclusive mid-century modern walnut floating nightstand. Made of gorgeous walnut planks and finished with a satin sheen varnish. As an extra bonus, we have also included a drawer with a sleek metal hinge to keep belongings. All mounting hardware included in purchase.
The nightstand will approximately be 24" length x 12" width x 6" height
We include FREE Shipping to any destination in the United States.